Malala Yousafzai and her father Ziauddin began the Malala Fund in 2013. They share a passion for education, and their goal is to enable girls to complete 12 years of safe, quality education. They are passionate about helping girls reach their full potential and making positive changes in their communities. Millions of young girls are being denied a formal education because of social, economic, and political factors, which is not fair to them.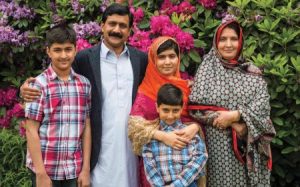 Malala was shot in the head in 2012 because she was an activist for young girls' education in her home country of Pakistan. She made a remarkable recovery and was even a co-recipient of the Nobel Peace Prize in 2014.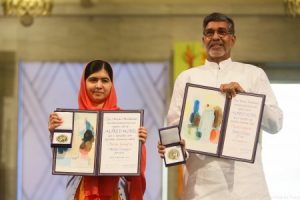 Malala wrote a book,I Am Malala: The Girl Who Stood Up for Education and Was Shot by the Taliban, which is essentially the story of her life. Goodreads describes it as "the remarkable tale of a family uprooted by global terrorism, of the fight for girls' education, of a father who, himself a school owner, championed and encouraged his daughter to write and attend school, and of brave parents who have a fierce love for their daughter in a society that prizes sons. I Am Malala will make you believe in the power of one person's voice to inspire change in the world." I just recently read the book and I am so inspired by Malala, especially because she is very young although very intelligent.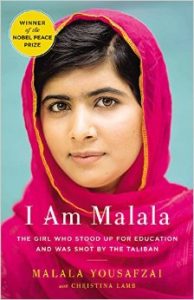 In addition to her book, filmmaker Davis Guggenheim shot a documentary showing us Malala's life. He Named Me Malala gives us the inside glimpse into how Malala and her father are fighting for education for women all around the world. Similarly to the book, the film was incredibly inspiring and eye-opening.
It is important to get the word out about this incredible organization and you can do so on social media! You can go here to show that you stand #withMalala. For other ways, you can take action, including making donations, go to www.malala.org.
I stand #withMalala, do you?