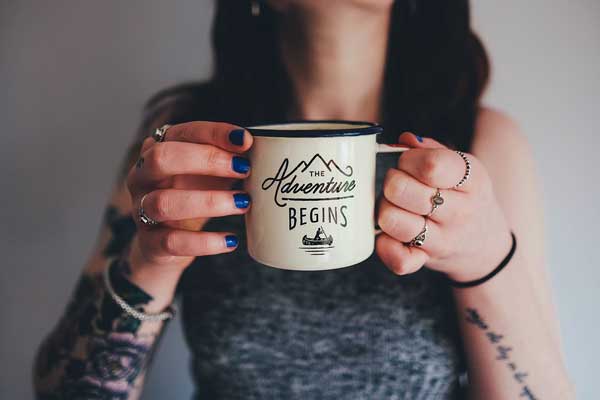 Here today you will find some of the best places to visit in lifetime but for super brave people. If you are a brave real adventure lover then it is a must that you see these places as soon as possible.
Earth is the land of life. It's a world of infinite wonderful creatures and places. We spend most of our time in materialistic doings. But never thought once of exploring the world.
What's the point of visiting same places over and over again, sure they are fun, but if you are a real adventurous person I'd say go for a little challenge you know?
Do you really think that you have explored the beauty of Earth or did you ever go to a mystical adventurous place?
If not then consider it because is what real exploration of Earth is like.
Did you ever feel the need of visiting and exploring some exceptional places?
Life is short so why not explore the heaven on Earth and why not risk our life a little and go for adventurous trips? Why not look up for some unique places to love or find some deadliest creatures
By the way, are you a demon hunter? Why not a find some underground haunting place. Earth is a lot more than that. It's up to you how much you explore the unexplored ones.
So what are the best places to visit in lifetime for brave adventurers
So here are some of the best, deadliest and unexplored heavens of the Earth that the adventurous souls would love!
Aokigahara, Japan
It is the renown deadliest demon forest in Japan. The forest is a tsunami of thick trees with hanging corpses.
The forest was once famous for suicides. It was stated as the second most suicide location.
These suicides were told as a reason for paranormal activities in the forest.
Thus for adventure seekers and demon hunters, this is a perfect place to visit.
Fly Geyser, US
Fly Geyser is one of the most charismatic place in the US. The fly geyser was accidentally made during a mining work in the 1900s.
A multicolored geyser, bursting water up to five feet in beautiful patterns, not less than a dreaming heaven scene.
As the place is located on a private property and that's the reason why we have never seen this boon.
Tunnel of love, Ukraine:
Tunnel of love is a secret magical tunnel. It is a nature's breathtaking the gift with changing colors in all four seasons.
The place is known for miracles.
Once who meet in the tunnel of love, their love will become eternal.
This is the common belief of the people around.
True love is always eternal but why not make it more melodramatic in the tunnel of love.
Snake Island, Brazil
So this one is pretty scary.
No one has visited there before and maybe no one wants to. This is one of the redoubtable places with an abundance of snakes all over.
The land is owned by the snakes and whoever interferes will definitely go to hell.
According to the latest research, the place is a home for more than 4000 snakes.
The Lascaux Caves, France
Creativity arises with the birth of a man and humans are creative creatures as they have their own sense of artistic vision.
The proof lies within the Lascaux caves.
There are around 17,000 years old painting preserved in the caves that throw light on the pre-historic artistic creativity of man. Paintings of animals and arithmetical figures are found.
Those who are familiar with the historic caves are not able to visit as the place is banned for fungal penetration.
Maybe in future through some way, we could see the ancient innovation.
Bermuda Triangle, Atlantic Ocean
The most controversial place on earth is Bermuda triangle or some even call it "the death hole".
A lot of researchers has been done on this place but the true facts are still undiscovered. Once you go, you will never return at least that is what most people say.
I for myself have also heard about a lot of incidences that have happened over there, like disappearing of planes and ships. Compasses and electronic devices stop working.
I also read one article in which an aircraft survived and passed through it and later on explained that it seemed to him as if time passed by really quickly and what he thought was 20 minutes was only 5 minutes when he got out of that Bermuda zone.
Anyways the death hole is menacing though and there has been a lot of research on it.
All these controversies are occupied by some aliens or paranormal powers or the climatic conditions are severe enough to disappear anything.
Over the years the observations and thoughts are revolving around the triangle, thus coming up with nothing.
Conclusion
Earth is a huge place to be discovered.
Some of them are hidden and some of them are life-threatening. Exploring them is in your hands, after all, its your world. Take a break, pack up your bag and step out for your journey. Make every second of your life worth living.
But of course don't go for snake and dinosaurs land or else your bag will remain packed forever.
---
You may also like reading: