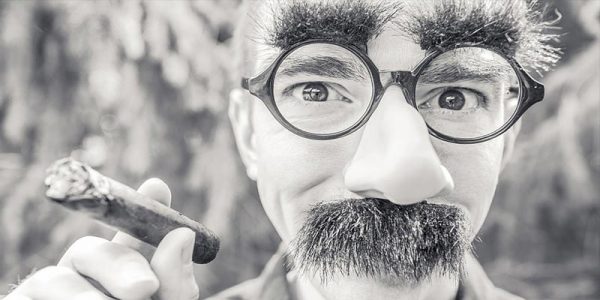 Facial hair are an important feature of a person's look, especially his/her eyebrows. Their shape should be well groomed to present yourself in a better way. Many people think that it isn't really important for men to shape and trim their eyebrows but, that is not the case. Men have to look their best at office parties or business meetings and one must not forget to put their eyebrows into their place on such occasions as it can be sometimes embarrassing for you to have your eyebrow hair going in all kinds of directions while at such gatherings. And, you become such a disappointment for the ladies too. So, to all the guys out there, save yourselves the humiliation of displaying unwanted hair and to please your ladies, and buy the best eyebrow trimmer for guys as soon as possible.
To make things easy for you, we tried, tested and compared a variety of eyebrow trimmers to reach our verdict for the best eyebrow trimmer for guys and here's what we concluded:
Philips Norelco Nose, Ear, and Eyebrow hair trimmer NT5175/49" is the best eyebrow trimmer for guys due to its precision and skin-friendly features that make trimming facial hair a lot easier.
Why is it the best?
There are many reasons to like the Philips Norelco trimmer NT5175/49 but, its following qualities make it stand out among other facial hair trimmers for men, in the market:
● 2 Eyebrow combs
With a 3 mm and a 5 mm eyebrow comb, you can easily tidy up your hair and put them into place in both upwards and downwards direction and according to their length. These combs allow a uniform and quick trim.
● Powerful and painless
It is a very skin friendly product that allows a gentle and comfortable experience without pulling any hair or causing any pain or irritation. With limited friction and great detailing, it is guaranteed to provide a faster and smooth trim.
● Very Precise
The angled trimmer allows you to trim at different angles with ease and precision and with its wide variety of attachments, it allows more accurate and detailed trimming of not only eyebrows but, other facial, nasal and ear hairs, making it the most suitable and in fact, the best eyebrow trimmer for guys.
● Easily Washable
It is a water-resistant device, thus cleanup becomes very simple and easy and adds another feather to its cap. Just wash the trimmer after use without the worry of your device malfunctioning after contact with water due to it being waterproof. A cleaning brush also comes along with it that allows you to remove hair between multiple uses.
What's in the Box?
Philips Norelco Nose trimmer 5100
3 mm and 5 mm eyebrow combs
3 mm beard comb
Soft pouch, brush
Lithium AA battery
Detail trimmer
Cleaning brush
Features
We are not saying Philips Norelco trimmer NT5175/49 is the best eyebrow trimmer for guys, just like that. We have enlisted its features below for you to make a wise choice while choosing only the best eyebrow trimmer for guys:
All-in-one trimmer (eyebrow, nose, ear, beard)
Completely washable
3 combs (1 for beard and 2 for eyebrows)
Skin-friendly
Designated pouch to carry it along while travelling
Soft-touch rubber grip for easy and maximum control
Advanced ProtecTube technology with ultra-thin foil guard
Dual-Cut technology to perfectly trim and shape your hair
Sharp cutting slots to remove all unwanted hairs
Lithium AA battery
2 years' warranty
Pros. & Cons.
Waterproof and easy to clean and maintain
Serves multi purposes with its 4 attachments (trimming of beard, eyebrow, nasal and ear hairs)
Easy to carry along (in the pouch)
Strong motor
No need for oiling the blades
Does not pull hair at all
Does not cause any cuts or irritation
Powerful and comfortable to use
Angled to perfectly trim eyebrow, nose and ears' hair
Reasonable price, making it totally worth it and really the best eyebrow trimmer for guys in the market.
CONS:
Average life is usually just a year (even though warranty is for 2 years)
Very delicate (use with care)
Sometimes, more pressure is required to pull out all the hairs
Best eyebrow trimmer for ladies
In the busy world of today, no one has the time to go to the salon every day. It is a treat when we get time out of our busy schedules to visit a salon and have some rest. But our busy schedule certainly does not stop the growing hair from leaving us alone. The hair on the face are especially annoying as they need constant attention and maintenance. But you don't need to worry, because we've got the perfect solution for you busy people out there. Today we will be reviewing best eyebrow trimmer for ladies.
We tested out some of the best eyebrow trimmer for ladies. After carefully testing each product, we have come to the conclusion that Remington NE3250 trimmer is the best eyebrow trimmer for ladies currently available on the market.
Product review
The Remington NE3250 trimmer is a cordless trimmer that runs on a single AA battery. It has no on/off buttons. It turns on by twisting the bottom part of the trimmer. The trimmer has comfortTrim and anti-microbial technology, making the hair removing process faster and cleaner. It smoothly trims hair from the sensitive and hard to reach areas such as brow bone, ears or the nostrils. This eyebrow trimmer has a rotatory head, which makes it easy to use on your face while also preventing any cuts and pulling of the skin. It acts as a three in one device as you can use it on the eyebrows and even harder to reach areas like the nose and the ears.
This eyebrow trimmer comes with dual trimming heads which make the trimming process faster. It also comes with an ear and nose cone which makes it very easy to remove hair from these sensitive areas. This trimmer cuts hair equally and super close to the root, which means you can easily manage to use it once a week if your hair growth is not very fast. Even people with fast hair growth can use this trimmer up to three times a week without wasting a lot of time.
Another amazing feature of this trimmer is the wash out system that removes all the hair so the blades don't get clogged. The blades are also finely designed so that no hair gets stuck and pulled out. The device is compact but at the same time super sharp and efficient. Another feature that makes this the best eyebrow trimmer for ladies is that the device is fully washable and water proof. This means it can be used wet and dry, so you can conveniently use it in your morning shower. But I recommend that you use it dry because the hair follicles become very weak when they get wet which can lead to uneven trimming or hair breakage.
The Remington NE3250 trimmer weighs around 4 ounces and has a hang loop so you can easily store it in your washroom cupboard. It comes with a number of attachments but is still super affordable, which means you can invest your money in this product even if you haven't bought anything like this before. This trimmer comes with a 2 year warranty and a 60 day money back guarantee. It is also easily portable and is a great option for long vacations. It can essentially be used all over the face.
Now let's talk about some negatives of this product. The trimmer runs quite fast so you have to be super careful while doing the eyebrows so that you don't wipe them off completely. The device is a little loud and can disturb other people if you use it at night. The battery also does not last very long, but the batteries are included in the box so you don't have to buy them immediately. The trimmer breaks quite easily, so you have to be very careful while using it. There is no head cover to protect the blades from dust or damage.
Pros. & Cons.
Very affordable
Comes with various attachments
Waterproof
Multifunctional
Has a wash out system
CONS:
Batteries need to be changed regularly

Breaks easily

No head cover
What is in the box?
One The Remington NE3250
AA batteries
An Eyebrow comb
Rotatory head attachment
Conclusion
For Ladies:
If you do not have time to get your eyebrows sorted out every two weeks or are constantly travelling, this product is for you. It is a very affordable and multifunctional trimmer for those of you who do not want to spend a lot of money. You can easily use it in the morning or quickly for an event that pops up unexpectedly. So if you are looking for the best eyebrow trimmer for ladies that's going to solve your hair problem quickly, then we highly suggest trying out the Remington NE3250.
For Guys:
With extensive ease and comfort of use and outstanding features such as being waterproof and a multi-tasker, the Philips Norelco Nose, Ear, and Eyebrow hair trimmer NT5175/49 is definitely the best eyebrow trimmer for guys. So, what are you waiting for? Go out right now, buy this awesome device and tame your eyebrows to tailor your looks. And, not just your eyebrows but shape your beard too and remove all the unwanted , embarrassing hairs from your nose and ears, to give yourself a smart look that impresses all at the next gathering with your friends!