One of the most hated and dreadful things faced by owners of large houses is excessive humidity and dampness in their basements and the molding that results as a consequence.
For many, it seems like an unending ordeal. Every time you try to overcome this problem it comes back like a sequel.
So, what do you do?
Is there actually anything that can solve this problem? Thankfully there is!!
All you need is the right dehumidifier for your home. Once you have made the decision of getting rid of the excessive dampness in your homes, you must start finding a good dehumidifier. It is especially important to find the best dehumidifier for large basements to ensure effective and efficient results.
We have shortlisted some of the best dehumidifiers in the market that are suitable for large basements and other spaces. This has been done after thorough research on the products and analyzing their various features and specifications. We want you to have peace of mind with your decision and select the best one without any confusion or regrets.
These are 5 of the most popular and demanded dehumidifiers in the market these days. We will highlight their specifications and prominent features to make you understand their working in a better way.
So sit back and read on why these 5 models fall in the category of best dehumidifier for large spaces.
HOmeLabs 4500 Sq Ft Energy Star Dehumidifier
Many experts suggest that HomeLabs is a fairly new entry into the dehumidifier industry. Its first dehumidifier was launched in 2014. But ever since then, it has come a long way and proven itself to be one of the leading brands in the industry. Their 70-pint portable dehumidifier beats all other products in the market. This model is the perfect solution for your humidity problems, especially in large areas and basements.
Pint Size and Capacity – This humidifier can work in two ways. One is continuous and the other requires water removal after 24 hours.
For one time cycle, it can remove 70 pints of moisture. It is most suitable for large basements ranging from 2500 sq ft to 4500 sq ft.
Defrost Feature – When a dehumidifier works in very low temperatures its coils might end up freezing. This model of HomeLabs comes with auto defrost feature which keeps the coils from freezing.
Working Temperature – This is the temperature in which the dehumidifier operates safely. Most dehumidifiers stop working it too high and too low temperatures. So, the operating temperature for the optimal working of this model is 41°F to 95°F.
Energy Star Certification – This product is certified by Energy Star and is, therefore, safer for the environment. It is a cost-effective device for making your basement mold and mildew free.  It even gets rid of the allergens and dust particles floating in the air.
Water Drainage – All dehumidifiers have a container or reservoir for water retention during the moisture removal process.
Some devices work on manual drainage of water while others have automated drainage systems. This model has drainage (pint-size of 12.8 pints) with both manual and continuous options.
Timer and Auto Shutoff/Restart – This is a great feature that allows the dehumidifier to run even when you are not around. If the electricity goes off, the device will shut down, but the auto-restart will allow automatic start once the power comes back on. Similarly, the timer allows the device to work for the selected periods without human interference.
Simple to Operate and Affordable – The product is less costly compared to its energy consumption and efficient results.
It is very easy to use. All you need is to set the required level of moisture and the device runs automatically for almost a full day. Once the dehumidifier is fully filled with water, it will shut down.
For the next cycle you would have to drain its reservoir and start again. The device can also operate continuously by attaching a drain hose for constant drainage.
Turbo Speed – The product's turbo feature is what makes it different from its counterparts.
It has the capacity to enhance fan speed from 165cubic feet per minute to 188 cubic feet per minute providing fast odor reduction and moisture removal capabilities.
Other Features – This product works with a humidistat option to help you set the desired moisture levels in the basement. There is also a timer and a filter that can be removed and cleaned. The product is also supported by a two-year warranty. It has an easy to use touch control panel for simple operations.
Why is it a good choice?
The HomeLabs Dehumidifier has a 70 pints capacity large enough for a basement size of 2,500 to 4,500 sq ft.
It has a 24 timer option as well as auto shut off feature
The product can also work with continuous drainage for uninterrupted dehumidification.
For colder temperatures, it has an auto-defrost feature
Saves energy and has Energy Star certification
It is comparatively affordable and less costly
The product can work on turbo mode as well.
It is portable and easily movable
Frigidaire FFAD7033R1 Dehumidifier
One of the most popular models of dehumidifiers in the market, the Frigidaire 70 Pint can easily fall in the best dehumidifier category. It can remove excessive moisture from large basements in very effective and efficient ways.
Pint Size and Capacity – Working in a continuous mode this model of dehumidifier cab removes almost 70 pints of moisture from the environment in 24 hours. It has a water collection tank of 13.1 pints which can be drained when operating on timer settings. The model is effective for basement spaces up to 2500 sq. ft.
Easy to Operate – The dehumidifier comes with special controls called "Ready-Select". This makes operation very simple including the timer on-off for shutdowns, control locks and digital readouts of humidity levels. The display screens allow you to read and control moisture levels in the basement.
Auto Defrost Feature – Auto Defrost feature allows the dehumidifier to efficiently work in very low temperatures as well. This feature keeps the device coils from freezing.
Working Temperature – The optimal working temperature for this dehumidifier is 41 – 95 °F.
Water Drainage – There is an option of continuous drainage of water or in cycles. It has a 13.1 pints water tank to store the excessive moisture removed from the basement.
Timer and Auto Restart/Shut down – Timer option allows you to set various start and shut off times for the dehumidifier's operations. It can also operate in continuous mode.
Other Features – This model comes with side and top handles and caster wheels for enhancing the portability and movement of the machine. There is also a Humidistat for moisture level controls, lesser noise, 3 fan speeds and tank full alert mechanism for safety.
Why is it a good choice?
Suitable for large basements off almost 2500 sq ft
Can remove up to 70 pints of moisture in a day
Operates on both continuous and periodic modes
Easy to operate through Ready Select Controls
Timers for Autostart and shut off
Portable
3 fan speeds
Auto Defrost
Capable of working in a wide range of temperatures
Energy Star Certified
It is a little more costly but has a better brand name and superior quality in craftsmanship.
Black + Decker BDT70PWT
This is one of the best dehumidifiers for large basements available in the market. It has a big brand name and comes with a number of useful features and operations. The product is suitable for large basements with a size of up to 3500 sq. ft. Black and Decker is a well-known household brand and its dehumidifiers are also top of the line.
Pint Size and Capacity – Suitable for 3500 sq. ft. of basement space, this dehumidifier has a capacity to remove 70 pints of moisture from the air around it.
Auto Defrost Feature – This feature ensures optimum operations of the dehumidifier even in the very cold regions and temperatures. It prevents the coils from freezing.
Working Temperatures – Like the other popular models in the market, this product can also operate in a temperature range of 41 – 95 °F. It also has a digital display thermostat.
Water Drainage – It works with both continuous drainage capability as well as periodic removal. It has a detachable water tank that can hold 16.9 pints of water.
Timer and Auto Restart and Shut off – The product has a 24-hour timer with auto-restart and shut off capabilities. It is certified with Energy Star for efficiency and also has a full tank alert mechanism.
Why is it a good choice?
Suitable for 3500 sq ft. basements and spaces
70 Pint moisture removal capacity
Energy Star Certified
One year Warranty
Continuous and Periodic operation and drainage
Timer and Auto operation functions
Auto Defrost
Portable
Good LED display and controls
It has a good brand name but a lesser number of other features like no Humidistat e.t.c.
Ivation 4,500 Sq. Ft Energy Star Dehumidifier
This is a great basement dehumidifier that is easy to operate and effective in removing moisture, mildew, and mold. It is suitable for large basement areas of up to 4500 sq. ft. It has amazing features that make it one of the best dehumidifier.
Pint Size and Capacity – The Ivation Energy Star Dehumidifier can efficiently remove 70 pints of moisture from rooms as large as 4500 sq. ft.
Defrost Feature – The product can work in cold regions effectively with the help of auto defrost capabilities.
Working Temperature – Like any other dehumidifier for large spaces, this model too has the capability to operate at a temperature range of 42 – 95°F.
Water Drainage – This model has the largest drain tank of 18 pints. It works with continuous drainage option when connected with a hose and can also dehumidify in cycles.
Timer and Auto Restart/Shut off – It has a 24-hour timer option where the device can automatically shut off and restart periodically. There is also an emergency alert mechanism that notifies when the tank is filled.
Other Features – The device has a sophisticated Display LED, Ready-Select Controls, adjustable humidistat, and lower noise levels. Fan speeds can be adjusted according to the moisture removal requirements.
Why is it a Good Choice?
Ideal for making large rooms and basements moisture-free
Easily cleaned and operated
Efficient Energy Star certified energy consumption with Smart setting option
High-quality product with all necessary features
Auto Defrost, Continuous Drainage system, and safety controls in place
Timer and Auto working features
Light Weight model with small size and powerful capacity
2 Fan speeds
The product does not come with a warranty.
Keystone High-Efficiency 50-Pint Dehumidifier with Electronic Controls
One of the most amazing models that rank well as the best dehumidifier. It is an efficient device that provides good value for your money.
Pint Size and Capacity – The Keystone Dehumidifier has a good pint-size of 50 and a capacity to remove moisture and humidity from a space of size up to 3000 sq. ft.
Auto Defrost – You do not have to worry about the coils freezing in low temperatures as the efficient Auto Defrost feature kicks in to avoid any problems.
Water Drainage – The Keystone Dehumidifier can work with mode cyclic water drainage modes and continuous removal options.
Working Temperatures – The product can safely work at 45 – 95 degrees Fahrenheit.
Timer and Auto Shutoff – The timer option allows the user to set timings of operations. In case of power discontinuity, the device shut off automatically.
Other Features – The product has an electronic control system, Led Display screen, accurate readings and removable water tank.
Why is it a Good Option?
This product is suitable for dehumidification of 3000 sq. ft. of space
It can remove up to 50 pints of moisture
Works well in a wide range of temperatures
Has auto defrost option for operating well in low temperatures
Timer and auto shut off option allows better control
Low-Cost option
It does not have an auto-restart option.
Finding a good dehumidifier?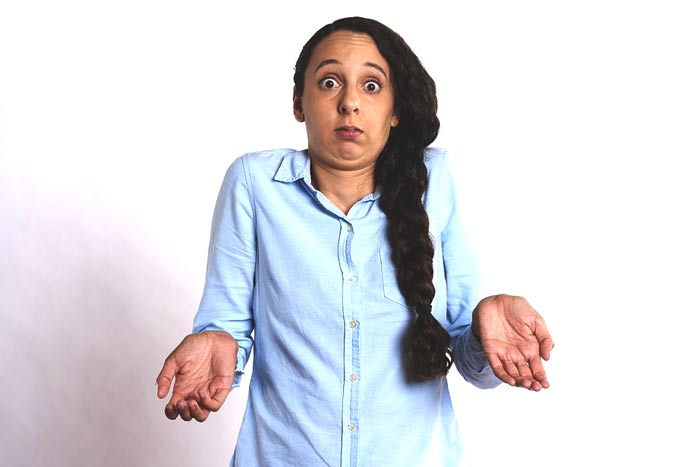 For those of you who do not know, a dehumidifier is an electronic appliance used in large spaces with relatively low temperatures and high levels of moisture and humidity. These devices serve the purpose of removing the excess moisture from the air through a condensation process. The collected moisture is drained from the dehumidifier through various methods.
To find the right dehumidifier you need to do some research and gather the necessary information. For this purpose, you can either visit several different retailers and dealers or you can search the vast ocean of information on the internet. Both these processes are time-consuming and hectic and can make you drown in an ocean of unnecessary and confusing information and technical specifications.
We Are Here to Help
So, to make it easy for you to select the best dehumidifier, you can simply stay with us and go through this comprehensive post about the top-ranking dehumidifiers in the market and which may be best suited for you. We will also guide you through the various factors that you need to consider before making the final decision to purchase.
We Want the Best Dehumidifier for You
By providing you detailed reviews about some of the best dehumidifiers in the market, we hope to save you the extra effort and provide good value to your hard-earned money. It is therefore important for you to take out some time and just run through the following details to find the best dehumidifier. Trust me, your time and effort will not go in vain and you will be thanking me later. So, save yourselves the regrets and start this informative journey.
Why are Basements more Prone to Humidity Issues?
In most of the houses around the world, basements are the most vulnerable place for humidity problems. Basements are made in underground conditions with less exposure to light and air. Most basements do not have windows, therefore, they are closed rooms with no air circulation.
The problems are further aggravated in cold regions with lots of rains and snow. You can have snowing spells for days without any sunshine. Therefore having a basement dehumidification system becomes essential. It can make your house more comfortable as well as healthy.
5 Best Dehumidifiers for Large Basements:
If you have dusty bacteria, mold, mildew, bad odor, and perpetual dampness in your basement, then these following products will provide you an effective and efficient solution. Your household maintenance costs will go down and your heating and cooling systems will start working better.
Why Do You Need a Dehumidifier for your Basement?
Living in a place with humidity can be a health hazard in the long run. The dampness and the mustiness of the basement can lead to several health issues for you and your family members. At the same time, this unnecessary moisture can also cause damages to your home and its internal structure. Walls and ceilings become infested with moldings and mildews. Carpets and upholstery remain damp and wet from the excessive moisture in the air and walls. There is always an unpleasant odor traveling around the house. As a result, multiple respiratory problems may arise for you and your loved ones. Even your pets can get adversely affected by this humidity.
Although it grows slowly, the moisture gets absorbed in the house structure and makes all metallic objects rust and rot, reducing their life. The wood dampens to become softer and de-shapes. It can even lead to an infestation of insects and pests in your house.
What are the Signs to Look Out for?
Water pooling on the window insides and in window panes
Condensation on the window glass
Mold growths on various windows, doors, and walls that return even after repetitive cleaning
Marks on the ceilings and dampness of wall hangings
Damp feeling on furniture and upholstery
Chipping off paint and distemper
Mildew on wooden structures
Bad odor all the time
How Can You Solve These Humidity Problems?
Buying a good quality and efficient dehumidifier for your home can save you from the above-mentioned problems. No one wants a damaged home or a sick family. With one appliance you can make a huge difference in your life. This device can help you in controlling the unnecessary buildup of moisture and creating a healthy and safer environment for your loved ones.
Which Dehumidifier Is Best For You?
Although buying a dehumidifier for your basement is a very good idea, choosing the right product for yourself is also vital in this regard. Making the choice of the appropriate device and selecting it from a large number of options in the market can be intimidating for many.
It is always advisable to buy one device that can dehumidify the entire space. It is important to know that dehumidifiers are mostly different because of their sizes and capacities. The capacity of the device reflects the size of the room it can easily dehumidify along with the level of moisture it can efficiently deal with.
Dehumidification Capacities and Requirements
Let us have a look at various dehumidifying conditions and the capacity of devices that is suitable for them.
Moderate Damp Condition – For such moderate conditions in the basement, you can go for a smaller dehumidifier with a capacity of 10 pints. This kind of device is suitable for around 500 square feet of space. If you want to use the device for larger spaces then you need to add at least an extra 4 pints for every 500 sq. ft. This means that for 2000 sq ft space you should at least have a 22 pints capacity dehumidifier.
Highly Damp Condition – Rooms and basements that have high levels of dampness you need to have a 12-pint dehumidifier for 500 sq ft space. For an increase of every 500 sq ft. it will require an extra 5 pints. This means that a 2000 sq ft. the room will require 27 pints dehumidifier capacity.
Almost Wet Condition – Believe it or not, there are moisture conditions where you can actually see the water seeping through walls and structures. There are accumulated water puddles in different corners of the room. For such rooms, you need a dehumidifier with a capacity of 14 pints per 500 sq ft. For every 500 sq ft increase in room size, the dehumidifier capacity will increase by 6 pints. This means that for 2000 sq ft room dehumidifier capacity should be 32 pints.
Very Wet Condition – In such an extreme situation where your basement may even be at risk of actually flooding due to excessive water buildup, you need a very high capacity dehumidifier. This is the 16-pint dehumidifier sufficient for 500 sq ft. For each additional 500 sq ft, the capacity should be enhanced by 7 pints. This means that for a space of 2000 sq ft, the dehumidifier capacity should be at least 37 pints.
Based on the above-mentioned information and details, you should be able to select the right dehumidifier for your basement. In this post, we will be highlighting the best dehumidifier for large basements. So we would stick to high capacity products in the market.
Guide for Buying a Dehumidifier for Your Basement
A basement is a very important and beneficial portion of the house. It can be used for a variety of purposes. In a good livable condition, it can serve as a good family space, guest accommodation or a recreation room. Alternatively, it can always act as an additional storage facility for the household stuff. In addition to this, a basement also has design and structural benefits for the house as well.
It is therefore very vital to keep this part of the house free from any unnecessary moisture or dampening menaces. This often becomes inevitable due to lack of appropriate ventilation, weather conditions, and installation of various household appliances in the bottom part of the house.
To avoid such bad odors and moisture-related issues in the basement, it is best to invest in a good quality efficient dehumidifier. In fact, in some regions, it is but essential to buy a dehumidifier for the basement to absorb the extra humidity.
Factors for Buying a Good Dehumidifier
We have provided you a small list to educate you about the various features and specifications of the best dehumidifier suitable for large basements. I am sure that after going through them you must have a slight idea of their characteristics. But how do you select the best dehumidifier for your own needs?
To answer this question we need to go through the lineup of factors that are involved in making the buying decision. So, let us have look and enhance our understanding of the various features and lookouts.
Size of the Room – There are a number of different models of dehumidifiers available in the market. All of them are specified for use for a given size of space. So, you must select a device that is suitable for the size of your basement. Buying a smaller dehumidifier just to save money will only create problems for you. Buy a product that has the necessary capacity and size.
Water Drainage – Once a dehumidifier works, it collects the moisture in the form of water. This water can be drained from the device by natural gravity in case a hose is attached for downward flow or use of a pump to allow upward flow. Because we are talking about dehumidifiers for basements here, it will always be better to select a model that has upward flow capabilities. This is because downward gravitational drainage will only collect more water on the basement floor.
You can also, however, place the dehumidifier at a height or stand and then collect water which should be drained manually periodically. Emptying the water bucket is important for a proper working of the machine.
It is important to understand that in very cold regions, the pump hose or drain might freeze and clog which may require mandatory manual handling.
Climate Conditions – Another very important factor that you must consider while making the selection for the best dehumidifier is climate and weather conditions of the area. To operate in harsh cold regions, the device must have an auto-defrost feature. Working temperatures are always mentioned on the products. These conditions will also affect the drainage options that you select. Hot climates may allow a continuous run of the product with effective drainage conditions. It cold conditions things may be very different and an internal pump will be necessary.
Filter Cleaning – The operational efficiency of the dehumidifier is reduced if its air filter is blocked. Therefore it needs to be cleaned regularly. In some cases, the filter may even stop the device for operating. Many products come with filter cleaning indicators. This allows the owner to clean the filter whenever needed and saves the maintenance or repair costs in case of a blocked dehumidifier.
Humidistat – This is a great feature that helps monitor the moisture levels in the air and start and shut off the dehumidifier when the required level is achieved. It saves energy and keeps the product effective.
Timer and Auto-Reset – In case of a power breakage, this feature allows the device to automatically turn off and on. The timer feature allows a user to set timings of the dehumidification process.
Noise Level – If you plan of using your basement as a recreational or family room, then opt for a model with the least noise level.
Duct the Dehumidifier – This process will allow multiple usages of this product. This means that the device will be work for more than one space.
What We Think
Making the decision to invest your money in such an advantageous device is always a wise one. When you will buy the best dehumidifier for large basements from the above-shortlisted products, you are sure to feel the amazing benefits of this product throughout the year in your home. It will make your living place much cleaner, hygienic, and dry. Our ultimate goal is to make your home safe, healthy, and comfortable to live in.