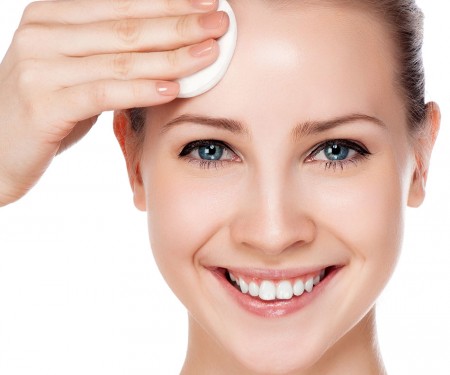 Coconut oil is an amazing all-natural product that comes with many uses. Of course, you can use it in your diet—but did you know you can substitute it into many of your daily beauty regimens? Here's the low-down on some of my favorite uses for the wonderful product!
First things first, when buying coconut oil to use daily, make sure that it's unrefined. Also, make sure it's in a solid form (usually in a jar) at room temperature.
Makeup Remover
Time to throw away those makeup wipes! Replacing your makeup wipes with coconut oil is a step in the right direction. Most makeup wipes contain a form of alcohol which, in the long run, can be very bad for your skin— not to mention it burns when you use them. When I'm taking off my makeup before bed, I just use a little scoop of coconut oil on a plain makeup remover pad and it takes everything off instantly. Better yet, if you want to make your own homemade makeup wipes, mix some coconut oil with water, a teaspoon of baby shampoo, and a drop of lavender essential oil, then place it all into a jar with some dry makeup remover pads and boom! Homemade makeup wipes.
Shaving Cream
One of my favorites uses for coconut oil! No matter how many different shaving creams or razors I've tried, I've always had trouble getting a close enough shave. Then I heard about coconut oil being swapped in place of shaving cream, and guess what? It works wonders! Just take a handful and rub it on your legs before you shave. Also, a good tip is to possibly shave outside of the shower if you can, because things could get slippery.
Chap-stick
There is no hope for my lips in the winter. I wear so many lipsticks that my lips are constantly chapped, but I can honestly say that just a dab of coconut oil on my lips before I go to sleep definitely makes a difference. Sometimes, if it's really cold, I'll put a dab on before I leave the house and it usually keeps my lips moistened all day long. It can also be used for chapped hands/feet.
Hair Mask/Conditioner
Putting this on your hair may seem gross, and it sort of feels a little odd when it's in your hair, but my hair has definitely gotten more healthy since I've been using the coconut oil. I mostly just massage it into my roots and scalp five minutes before I get into the shower. Then, when I get in the shower, I massage a little bit of water in it and I let it sit for another five minutes before I wash and condition. This helps to thicken your hair and make it grow a little faster than usual. I've also put it all over my head and slept with a shower cap, to help with extra dry hair and split ends.
Toothpaste
Mix equal parts of coconut oil and baking soda and you'll never go back to commercial brands again!
Digestive System
This counts as a beauty regimen… After all, beauty starts from within! A tablespoon a day is said to be very healthy for your insides.
There are many uses for coconut oil, but these are a few of my favorite uses! If you have any more uses that you'd like to share, comment below or tweet us @trendomco!