In this article, you will find the comparison between the two best GPS for motorcycle touring i.e. TomTom Rider 550 vs Garmin Zumo 350.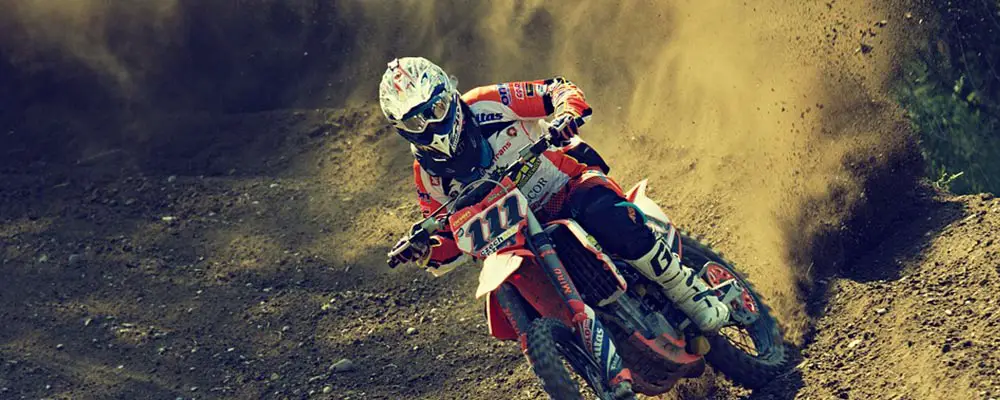 If you are an adventurous person and looking for the best adventure motorcycle GPS or the off-road motorcycle GPS system then these two GPS systems are the best ones available in the market.
With their advanced features, affordable pricing and routing accuracy, the TomTom and Garmin both are the best GPS for adventure touring for your motorcycle.
After intensive research and on route testing of various GPS systems for motorcycles, we have come to the conclusion that TomTom Rider 550 is the best adventure Motorcycle GPS.
But before getting into the review section, we recommend you to also read our post on the best bike computers we compiled.
TomTom Rider 550
Dimensions: 5.4×1.2×3.5 inches
Display size 5 inch
Why it's the Best GPS for motorcycle touring?
TomTom Rider 350 motorcycle GPS has been upgraded with better map viewing, new routes, and new points of interest and a wide range of new alerts that make it the best motorcycle GPS tracker.
Here are some features why it's on top in our list of Best GPS for Motorcycle.
TomTom offers you to personalize your path. You may choose a straight path if you are looking for a fast and direct route. And if you are looking for a more adventurous experience, hilly and windy routes can also be chosen. This Feature of personalizing your route is not offered by Garmin, which is second on our list.
The TomTom GPS system allows you to connect it to Google Now and Siri. Unlike other motorcycles Gps, you can use all the benefits of your phone e.g answer calls and texting while on road using this feature. This feature, however, is not offered by other Gps systems available in the market.
This off-road motorcycle GPS offers efficient WIFI connectivity. Allowing you to get all the updates of your route before and during your motorcycle trip. Other off-road Motorcycle Gps including Garmin 350 lack this high-quality Wi-Fi connectivity.
This motorcycle GPS can withstand extreme weather conditions. So it allows you to have the best motorcycle adventure in any situation. On the other hand, you might get worried about the other motorcycle GPS resistance while traveling through rough atmospheric situations.
With its 5 inch display, you can see everything clearly at all times while Garmin and other GPS have a smaller display making it difficult to solely concentrate on driving.
TomTom Rider has excellent battery life. So you can go on long trips without worrying about draining your battery. Other motorcycle GPS systems present in the market do not offer this awesome battery life.
Above all, these features are all packed in an affordable price of $399.99. It's the cheapest Off-Route GPS for motorcycle touring with all these exceptional features.
Pros & Cons.
PROS:
Efficient Wi-Fi connectivity
Excellent battery Quality
Upgraded Maps and POIs
Big Screen Display
Highly strong build
CONS:
It does not offer as many mounting options as others do.
Garmin Zumo 350
Garmin Zumo 350
Dimensions – 3.7×1.2×5.1
Screen size – 4.3 inches
Why it's second on our list of best adventure motorcycle GPS?
Although it has a Glove-friendly touch screen, unlike our first choice, tom-tom. It has a smaller screen display which makes it a little bothersome to get all the instructions at a single glance
Garmin Zumo 350 is incorporated with Wi-Fi connectivity, but the connection is not as efficient as TomTom Rider which is the best off-road motorcycle GPS in the market.
Although it has many advanced features, however, it does not allow you to connect to Google Now and Siri. So unlike Our first choice TomTom, you cannot use the benefits of your cell phone (attending calls, texting, playing songs) while touring.
For long routes, you may have to plug in the power cable as its battery life is not as long as TomTom Rider
However, Garmin is still the best GPS for motorcycle touring because:
You can enjoy voice directions for every turn you make, so you stay alert on the road. This feature is not present in the other motorcycle GPS present in the market
Unlike other motorcycle GPS systems, It keeps a history of your bike performance. It can keep a record of the tire change, spark plugs, oil changes and mileage etc.
With Garmin 350, you can Access recent information about hospitals, restaurants, ATMs and many more. You can access speed limits without confirming.
Garmin 350 also gives you Detailed route guidance e.g. which lane to take etc
With this excellent adventure motorcycle GPS, you can transfer your routes from computers to GPS. So you can plan your trip anywhere on your personal computer, and before traveling, you can transfer it to your GPS. In this way, you can even mark the routes for your friends on your computer and transfer it later to their GPS.
Here is a video showing all the awesome features of Garmin350. This hi-tech device is must buy if you want a luxury motorcycle touring
Pros. & Cons.
PROS:
Usable in direct sunlight
Voice directions
Mounting accessories for cars and bikes included
Power cable for uninterrupted movement
Updated maps for accurate navigation
CONS:
Hefty price
Poor connection problems
Conclusion
So, if you are looking for the best navigating partner for your motorcycle at an affordable price, then TomTom 350 is the best off-road GPS for you due to its excellent Wi-Fi connectivity and many other features for a comfortable trip.
However, the high price of Garmin 550 and less efficient WiFi connectivity may put it down at second on our list of best adventure motorcycle GPS, but its exclusive features of voice commands and detailed guidance ensure a more promising GPS system for an off-road motorcycle adventure.
Moreover, if you always want to keep records of your off-road trip, then Garmin 350 is the best GPS for your motorcycle touring. With its extensive battery life, TomTom 550 offers you the best GPS for your motorcycle while adventure touring through very long routes. Garmin 550 ensures this comfort for long routes, with its facility of a plug-in charger.
Both, TomTom rider and Garmin Gps systems have an excellent design to endure rough routes while adventure touring on your motorcycle, without affecting the GPS accuracy and performance.
So, precisely, both the GPS systems are best for motorcycle touring, with their unique features and advanced technology.
But going through best off-road motorcycle GPS reviews, and owing to market value and pricing, we have concluded that TomTom rider 550 is the best GPS adventure touring followed by Garmin 350 which is second best in our list of Best GPS systems.