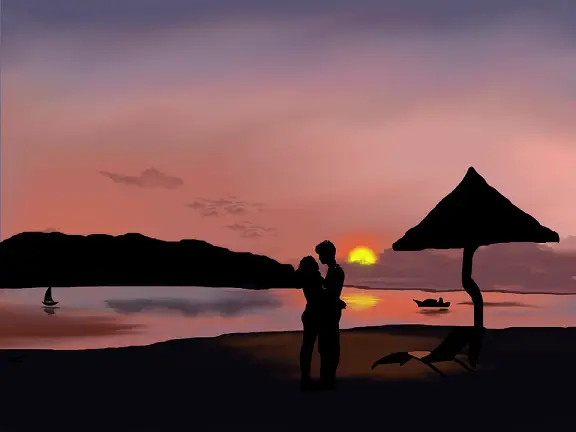 How to know when your husband stops loving you? Or your boyfriend/girlfriend, this will cover all because this last week I had to deal with a girl. She was all like "My boyfriend doesn't love me anymore" so I am going to tell you guys the very same things I told her.
Since I am a man, I know what guys want and I know that men have such a bad reputation when it comes to relationships. It's like they are the ultimate culprit all the time.
And sadly, it is the truth for most of the time.
They either get bored or tired of their relationship or decide to end the boring side job.
But when they find the girl of their dreams (which happens bolt out of the blue), they dedicate themselves to her and pay attention to everything she says or does.
But as I said earlier, men have a bad reputation. So judging which man is the one for you girls gets kind of tough. However, it ain't that difficult even. You just need some great articles like this to get you through the judgment phase.
How to know when your husband stops loving you?
Well let me show you few of the signs of a man that won't ever stop loving you.
If your man does all of the signs mentioned below, then you are one lucky girl.
Yeah, you can do the happy dance or jump on your bed with glee if your man looks anything near this even. Aren't you getting curious?
Well then just scroll down and see if your man is "the man" of your life or not.
1. Completely Committed:
But before your couple turns into something like this one, let me tell you something about the commitment. Commitment means that both of you guys would stay together in both good and bad times.
Don't count the good times only. Anyone can be committed to their partner in the good, jolly times. The actual time to check love is when the tough times hit your relationship.
If your man really loves you and is completely committed to you and the relationship; he won't run off in hard times. He will understand the importance of your relationship and won't let anything destroy it.
2. Does he Avoid Problems? No, he doesn't:
Just like I said earlier, a real man won't run off when the hard times hit. He won't keep his emotions bottled either and just explode one day, making you feel like the bad guy.
If something is bothering your man, concerning you or your relation; he will say it out in the right way. He will feel comfortable talking to you about the problems that he is experiencing or thinking about and thus you will be able to solve the issues sooner.
3. Little Things are the Big Things:
If you and your man have moved in, you will have to put in the effort to keep his house clean and neat. If you weren't with him, he would not worry about that pizza box lying in the doorway or the laundry bag being filled up till the top.
But if he really cares, he will take out time and do little things that are noticeable and help you in one way or another. Just as they say; little things are the big things in real.
4. Laughs at Your Mistakes:
He considers the fact that everyone makes mistakes (especially when it comes to you). He is able to shrug your mistakes off his shoulders quite easily and move on quickly also while sometimes even whispering "You owe me one now!)
Even if the trouble you caused, sting him a little more, he tries to get over it as soon as possible. He won't keep it as a grudge against you. He won't ever make you feel bad about yourself or what you did.
5. Takes his own Mistakes Seriously:
This sounds cute, doesn't it? He laughs off your mistakes but takes his own seriously! A lot of people might say that this hardly happens though but in some cases, it really does.
If he does anything that hurts you, he will feel it weighing him down. It's the nature of guys, well good guys. Even if he hurts you unintentionally, he will do anything to make it up to you and to right his wrongs and yea you have to take his mistakes lightly too. It's not like you start yelling or fighting with him on his mistakes. It's about compromising on both sides.
6. Your Problems are His Problems:
If something keeps pinching you, it will pinch him also. He will force you to talk your issues out with him so that he can find a solution for them.
If he is unable to find a way out for your problems, he will try to walk through them with you, so that it becomes lighter for you. so indirectly, he considers your problems as his.
Conclusion:
Everyone wants "the man" of their life. But yes, that miracle doesn't happen for everyone, does it?
I heard my friend babbling about how much she loved her husband, but he didn't turn out as she had expected him to. Being a man, I really didn't have much of an advice for her.
I told you, we have a bad reputation here. But ladies, if you have the right man in your life; don't ever let him go. Hold on to him, care for him, love him and cherish every moment with him! Make your forever, the best one; or try to make it better than Disney at least.