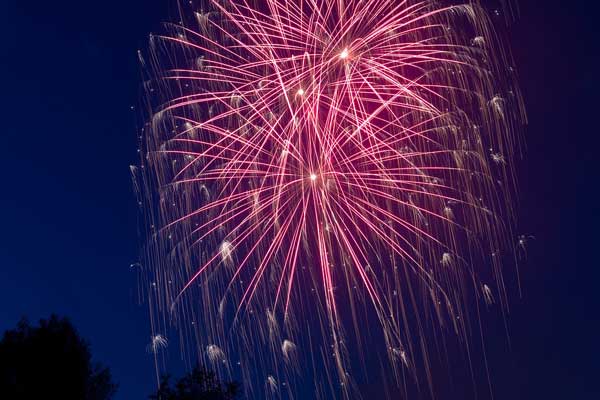 New Year Resolutions: First of all, a very Happy New Year to all of my readers! 2016 wasn't a really good year for the majority of us and I guess that was a little weird. The curse of sadness and the spell of problems were in the air with 2019. But with the beginning of 2017, it is better that we put all of that blueness, darkness and sadness back in the past and allow the New Year to bring in happiness, joy and satisfaction to us.
We all have a set of resolutions every year. We set them on the 31st of December, making endless promises to ourselves for bettering us and becoming a better human in the year to come. But how many of them are we able to fulfill? Have you ever wondered about it?
Well, maybe we haven't. We try fulfilling our resolutions for the first week, or maybe a month and then we are unaware of the promises we have made to ourselves. They are erased from the memory forever. Here is a big question; have you ever wondered why New Year resolutions aren't achieved? Why are you not able to fulfill your resolutions?
Here are some reasons why New Year resolutions fail and you are unable to achieve them!
1. Do you believe in yourself? No, you Don't:
The key to making your New Year resolutions fail is that you do not believe in yourself. This makes you a failure before you even step on the starting line. A lot of people don't try anymore because they have already failed with completing them. I know this feels hard and tough for you but no that you have the power to do anything in life that you want to.
All you need to do is to believe in yourself. Doubt is going to bring your personal growth to a halt. It is going to create a noise in your head which will make you doubt yourself.
2. You are a Thinker:
You aren't a doer because you basically think a lot. And you dream about how you can do something but you don't act upon it. So there is actually a lot of thinking but not that much of acting on the resolution. If you come out of your dreaming world of resolutions and make them happen; it might actually work for you.
3. You are just in a lot of Hurry:
If we plan to be positive in 2020, we will wish to grab it and keep hold of it from scratch. We will think of getting it as soon as the year starts.
You need to remember that this is your New Year resolution and it will take time. You have an entire year to practice it and make it happen. For instance, you plan to be patient. If you are impatient, it is in your personality and erasing it can take time. So give yourself some time and space to act upon the resolutions that you have made. Don't hurry a lot.
4. You are going too hard on yourself:
Resolutions become more of a burden for us and we do that to ourselves, on our very own. We don't really imagine that it can make us tired of the resolution itself. You start trying too hard and all the time you are just focused on the resolution and any way to make it happen.
This ends badly as you get tired of the resolutions and your endless efforts make you quit it. So don't focus a lot on completing your resolution all the time. Take a break and go slow with it.
5. You don't have any Idea about the progress:
You are working on your resolution but you really don't have any idea about your progress. Why? This is because you are not tracking it in the first place. You don't look into how far you have come and this makes you feel miserable.
So the best thing that you can do is to track your progress. See how far you have come or what little improvements you have bought in yourself through the resolutions that you have made. You can do a "before and after" scenario for yourself. Write a journal as it is the best way to keep a record of simply anything.
Verdict:
God knows where all those resolutions go, once they are kicked out from our list.
New Year resolutions hold a lot of power as they are made out of frustration and desperation for a better life. These can lead you to become one of the best versions of yourself. So don't quit on them.
Avoid all these things that I have mentioned above as they become a barrier in your process of achieving the resolutions and then try! I hope you will get there for sure.