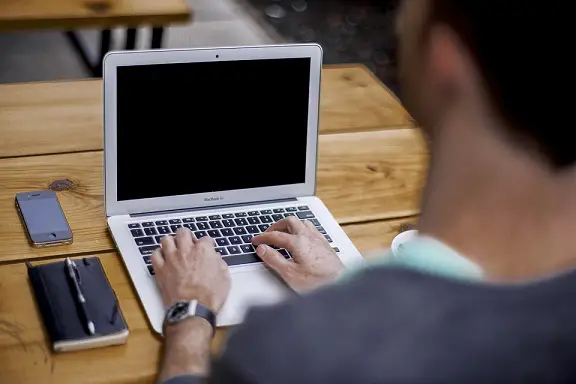 It's not just you, everyone is searching for free online jobs from home with no fees exist. It looks like everyone these days is not satisfied with their pocket-money. Can anyone just tell our parents that we have a lot more to do rather than just sit at the college café and eat a packet of chips?
Well, it ain't their fault even! Blame the economic issues for that, please.
But what about just stopping for a sec here and putting the blame game on you as well? I know, I am might sound like someone who is ready to rip off your young and playful time but it is your time when you actually grow also. Or won't you agree on this one with me?
If you haven't passed out college and you think you need more money than your dad can handover to you; go get a life. Actually, you need to go and get a job.
It is so hard to get a good job when you aren't a graduate. And obviously, no one is going to hire you as a manager when you can't even manage your own life. But let's thank the technology and internet growth for this; you only need a stable internet connection now to get a job which can get you through college and its expenses quite easily.
Free online jobs from home with no fees
Haven't ever tried them out?
These jobs are super cool. You don't have to go to any specific destination to get them and you can fill out a form or send your CV from anywhere in the world just with a good internet connection. And some of you might get pissed off at me with me repeating the words "Good connections"; I know internet just sucks up the air from within you these days; it hardly runs when we really need it!
The greatest part about these jobs is that people of different mindsets and attitudes can actually point at anyone and say that it is their kind of job.
So are you eager to get your hands on a great online job, so that you don't have to go through that larger than life lecture from your dad every weekend? So let's get our hands on them!
Freelancer Writers:
Have you ever searched online for people who need writers? It looks like half of the world is indulged in hiring content and freelance and blog writers.
There is so much demand for it.
Experience is always great in this field but there is always a starting point. If you are good at writing; you should give it a shot.
Just make sure that you have the love of writing, otherwise, you will get bored with it, within a short period of time.
Web Designer:
Whether it is a small business or a big one; everyone wants their webpage to be attractive for the visitors and unique as well.
They want it to be optimized perfectly so that visitors can explore your site through any device.
If you have knowledge about web designing, then this is definitely your kind of job. There is so much demand for them online that you can't even imagine.
Why you rushing from office to office when you can just sit at home, save money and get that amazing web designing job in your hands.
You obviously need to have full command of the software's which will help you do so. If you are good at this; go grab this one! Their pay packages are also great!
Virtual Assistant:
Business owners now understand the importance of online appearance as well. And that's good for them you know! Like anyone tells me about a company; I decided to check on it from the internet before I peek into the outlet itself. Like who has time to waste? I would prefer checking it online and then make my decision of going there or not.
However, coming back to the point; this realization has given rise to the need for virtual assistants. And the attractive salary package that is offered to virtual assistants is nothing but a delight at the age of being "an almost" graduate.
Tasks that are assigned to virtual assistants vary greatly. It all depends on the need of the business owner; from answering emails to creating documents or content etc.
Animation Creation Jobs:
An animation is rising like anything these days. Jobs for people who know how to create great animation characters are getting very popular.
Jobs in the animation industry demand a lot of creativity. If you are good at drawing and have the ability to bring the inspiration in you, out on a paper; then nothing beats this job for you. And trust me; the salary package is way too much attractive!
Email Marketer:
All the marketers might just open their eyes wide on this one; yes you aren't being left out on!
This job is for people who are able to design an email advertisement campaign for a business.
You also demand to handle the list of subscribers.
This position is open to two types of people: those who have a relationship with either public relations or marketing. If you are one of them; grab this online job ASAP!
Conclusion:
If you are done being a crybaby on the fact that you have never enough money to hang out with your friends; get off that couch and work for it. Stop looking for jobs around in big companies outside, when you aren't even a graduate. Trust me you are wasting your time there until you have a bundle of talent and that high GPA.
But I guess, you definitely need a graduation degree in your hand these days to make your worth count.
So here are some jobs which can help you earn quite good, by sitting at home and saving your conveyance money as well. Never given it a thought before this? I guess it time to pull your pants up and be a man. You need to work that bit harder to change that boring lifestyle of yours.