Upgrading to a smart-TV from the ones that we regularly use is a big change. A smart-TV uses the internet and allows you to stream videos and music, view pictures, and browse the internet.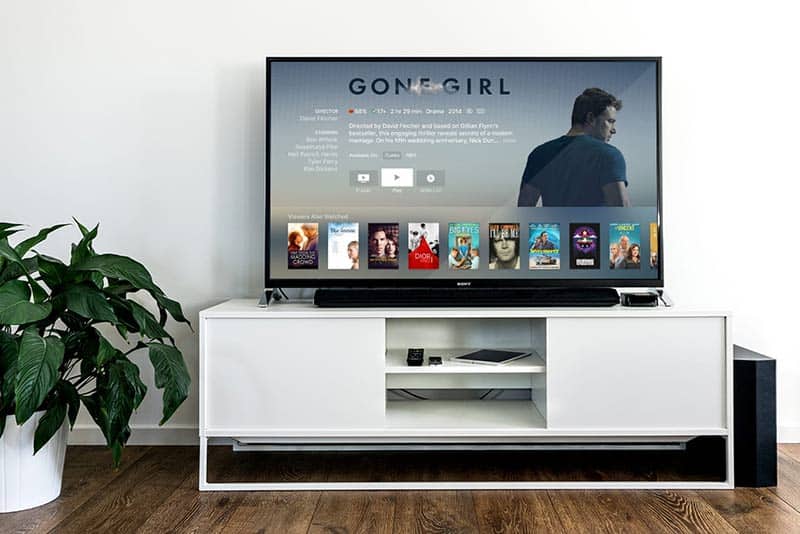 It allows you to access a variety of channels and download their app to view their content, like Netflix, HBO, Hulu and many more
The world of tech is moving fast. The moment we start getting used to a particular gadget, another newer model of it is released.
 While the sizes of smart TV's range go up to more than 292 inches nowadays, there was a time not so long ago when 50 inch TV's received a lot of attention. Nevertheless, they are still considered a very viable option because of their manageable size.
We have compiled a list of 5 best 50 inches smart TV's that will change your entertainment experience significantly.
TCL 50S425 50 inch 4K Roku Smart LED TV
TCL is a company which specializes in household appliances and offers a variety of products beyond just TV's that will make your life easy and comfortable.
Good things about this TV
4K Ultra-HD resolution is currently the best resolution that TVs can offer these days. It gives a very immersive experience with enhanced clarity.
High Dynamic Range (HDR) technology brings the picture to life and provides a very lifelike viewing experience.
TLC's proprietary 4K Creative Pro Upscaling engine allows you to even view your HD content in almost 4K quality.
120Hz refresh rate provides you with a very smooth picture with no skipping frames.
The CPU is Dual-core, as well as the GPU
Roku smart platform makes it very easy to navigate around the TV's options and browse different channels as well. Setting up a Roku account will also allow viewers to access the Roku library for endless entertainment 
The easy-to-use has only 20 buttons so you don't have to keep looking around for different buttons. It was designed this way to make it easier to navigate with fewer buttons.
You can also download the Roku app on your phone and operate your TV from your smartphone, and cast Netflix shows and YouTube videos from your phone. It is also compatible with Amazon Alexa and Google assistant
Not so Good things about this TV
Users have complained about the picture not being as good as advertised.
The remote seems to trouble some users as they have complained about having to direct aim at the sensor, otherwise resulting in no feedback.
Some users have complained about Wi-Fi disconnection issues with this model.
It does not allow the use of headphones while speakers are in use, which some users find annoying.
The screen also appears to be glossy and has a glare while bright lights are on.
One more area where this TV is lacking is Bluetooth. There is no Bluetooth connectivity.
Samsung 50-inch 4K QLED Q60T Series Model QN50Q60TAFXZA
Samsung has been producing televisions since 1970 and is known for one of the best TV's ever made. This model is a popular choice and is known to provide a very pleasant experience with crisp colors and great sound quality. Make sure you also look at our comparison of Samsung Vs LG TV.
Good things about this TV
It comes with a Quantum Dot Technology which delivers over a billion shades of color and provides 100% color volume.
Quantum HDR expands the range of color and detail. The tone mapping of HDR10+ makes the picture look more vibrant.
The Dual LED backlighting technology helps in adjusting the color tone and brings a very realistic experience.
The CPU installed in it is a Samsung Quantum Processor 4K Lite.
It comes with Wi-Fi as well as Bluetooth (Ver 4.2).
It also comes with Multi-View which splits your TV screen into two and shows TV content on one side and mirrors your mobile screen on the other.
You can you use the Samsung Bixby voice assistant, but it also comes with Google Assistant and Amazon Alexa and you can choose them as well.
The Samsung One Remote detects and lets you control all connected devices.
This smart TV is powered by TIZEN.
It also comes with a game mode that automatically neutralizes issues like tearing and stuttering.
Not so Good things about this TV
HDR seems to have very washed up colors. The picture may also appear to have cracks in them sometimes.
The build quality seems to be fragile and slight touches on the screen can show trails.
This TV also suffers when the Wi-Fi disconnects sometimes.
Some users are complaining about deal pixels after a few months of use.
The sound quality is unsatisfactory and thin.
Hisense 50R7E 50-inch 4K Roku Smart LED TV
The Hisense 50R7E packs tremendous detail and provides a lag and judder-free experience. This product has the following specifications.
Good things about this TV
The 4K resolution offers a very defined picture when compared to Full HD televisions.
This model also comes with the Roku TV OS which lets you access their library and watch a variety of movies and TV-shows.
HDR technology boosts the contrast by enhancing the darkest and lightest areas of the picture.
The Motion Rate image processing technology makes it easier to keep track of fast-paced objects on the TV screen by providing a lag and stutter-free experience, even in gaming.
It comes with a dual-band Wi-Fi which can make the most of modern routers and provides fast connection speeds
Other helpful features like noise reduction, parental control, and sleep timer are also included.
Not so Good things about this TV
Users have found this model's picture quality to be good, but not amazing as advertised.
The viewing angle is not good if not sitting directly in front of the TV, and the picture loses color.
Users also complain about a lot of advertisements on the Roku platform.
Some users also complain about having to reprogram the local TV stations quite frequently. 
Some users feel satisfied with the product but very dissatisfied with Hisense customer service in case of any queries. 
Toshiba 50LF621U19 Fire TV edition
Toshiba provides a diverse array of products but is also known to lead in making quality television and monitors.
Good things about this TV
LED displays to deliver very rich colors and provide a pleasant viewing experience.
This model comes with a Fire TV platform which can be used via your Amazon account to gain access to a wide selection of movies, music, and TV-shows. You can also attach any HD antenna and watch live over-the-air TV as well.
With over 8 million pixels at work, the 4K UHD picture quality looks very stunning and full of colors.
The screen refresh rate is 60Hz.
The quad-core CPU/multi-core GPU lets you experience instantaneous search results and fast responsiveness.
Dual-band Wi-Fi also makes browsing and streaming easier, making the most of the internet connection
This TV is also HDR compatible and will deliver a very life-like vibrant picture.
It comes with the Alexa voice assistant in its remote and lets you do everything you would a remote, with your voice.
Not so Good things about this TV
Users have complained about this model having weak sound quality
It also seems to have internet disconnection issues
A lot of users seem to find it's remote very disappointing and difficult to work with. Some users also complain about some buttons not working after a few months of use.
The power-saver mode activates very quickly if you pause your show and the TV shuts off within 10-15 minutes
Vizio V-series 50" Class 4K HDR smart TV
Vizio is known to make entertainment smarter and partners with other creators to deliver to you the experience that matters the most to you. 
Good things about this TV
Dolby Vision, HDR10 and HLG produces images with remarkable contrast 
You can also stream from your device with Apple Airplay and Chromecast built-in.
It also comes with 100 free live and original channels with Watch Free brought to you by Vizio and Pluto TV.
Voice assistants include Google assistant, Siri, and Alexa.
This model has a built-in octa-core processor for fast performance and has a screen refresh rate of 120Hz.
Not so Good things about this TV
 Some users seem to be unsatisfied with the picture quality, as well as with the sound quality. Some complain the picture is too saturated, but it can be fixed through the advanced video settings.
This model does not have a headphone jack.
Some users found the OS to be a tad laggy.
When viewing from more than a 45 degrees angle, the picture may appear to be washed out and have lost color.
What is the difference between a smart TV and a regular TV?
When a smart TV is compared to a regular TV, it becomes quite clear that the latter lacks a lot of functions that the former has, which are described below
A smart TV can access the internet

It has a variety of built-in apps

It also has an internet browser
Although smart TV's come with a variety of useful functions, they also have their cons. Many applications that work perfectly fine at the time the TV is released will eventually be outdated and may lose some/all of their functionality as newer models of the TV's are released.
What is a smart TV processor?
You can think of it exactly like a computer processor. The faster your computer's processor, the faster its processing speed. It works the same with your smart TV. A faster processor will allow you to have a fluid internet browsing experience, open and close apps instantly, and improves overall performance.
A fast processor really helps in multi-tasking. For example, the screen-mirroring function in smart TV really benefits from a fast processor.
Can you turn a regular TV into a smart TV?
Most of the new TV's are sold as smart TV's, but if you're stuck with an old TV, there are devices available in the market that will bring you the same functionality of a smart TV when connected to your regular TV. 
Some examples are 
Amazon Fire TV stick

Apple TV

Google Chrome cast

Roku streaming stick
Should you choose OLED or LED?
Although OLED is more expensive than LED, it offers the best picture technology by far.
LED TV's are backlit, which means that light shines from the back of the panel to create a picture.
On the other hand, every pixel in an OLED TV turns off and on and adjusts on its own.
Conclusion
Choosing a great smart TV can be a technical task. New models are released very frequently and each one is unique.
Asking a tech-savvy friend to tag along in your smart TV hunt will be really helpful.
Nevertheless, smart TV's have significantly changed the viewing experience from the regular TV's and do much more than just switch channels.