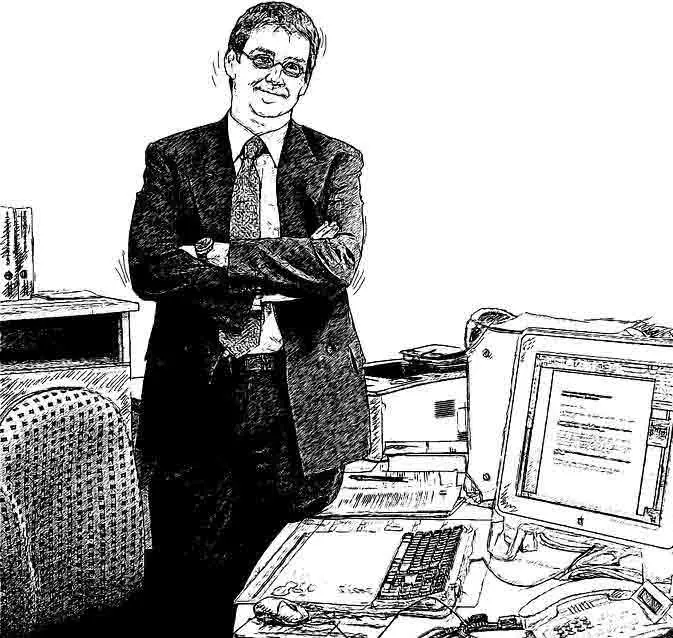 Before turning 30, what to do to have not a single regret? Well, 30 is the age number, haunting a lot of people out there. It is perceived as an age bracket where real adulthood starts.
It makes people want to settle down or start and raise a family and behave/act responsibly whether it's about the career, any relationship or some big milestone in their lives.
People ought to be less experimental in life as they cross this age.
It is a number where one thinks a lot about his/her past and regrets the things they shouldn't have done.
But not to worry, as your30th birthday would be different!
So what to do before turning 30?
1. Visit A New Place:
Some people spend all their lives living in the same place without even realizing it.
Travelling to new places broaden one's horizon. It gives us better, understanding of who we are, what we want from our lives. It makes us discover our true potentials.
It makes us more acceptable to other people, their values, and cultures.
2. Make A Career Shift:
If there is anything you dream of doing in your professional life, it's the time because you will regret it later on.
If you want to start your own business or make a career shift, you must start doing it from today.
I know people say it's never too late but it does get late with each passing minute.
After 30 you just simply start losing your passion. And all your dreams become just some sort of sad regrets.
Stop dreaming and start acting to achieve your dream goal. Opportunities will not knock your door rather you have to find them.
Try to take quick raises so that you move faster than your peers in career ladder but be careful ones must prove their worth first.
3. Apologise to your parents:
You must apologize to your parents for being an unreasonable brat starting from your teens because let's face it. We all were!
Do it before your children start doing the same to you ( i.e. if you believe in this common concept).
The point is, we would never understand until we have children of our own.
All those sacrifices parents make for their children can never be paid off!
We are simply in so much debt to our parents.
They have done so much for us and all they want in return from us is respect!
You must accept that your behavior was hurtful to your parents before they are no longer around.
This quote sums up everything:
Children see in their parents the past, their parents see in them the future; and if we find more love in the parents for their children than in children for their parents, this is sad but natural. Who does not entertain his hopes more than his recollections. (John Ruskin)
So it's time.
Make sure that it isn't too late for you and don't allow it to make you sad.
If your parents are there for you, well you are lucky. Go ahead!
Tell them how much sorry you are, show them how much they are worth to you and tell them how stupid you were in your past.
You will feel happy and they will also be pleased that you realize the efforts and sacrifices they have made in raising you.
4. Overcome Your Fears:
We should overcome all our fears before we are 30.
The best idea is to go on adventures or do something you always wanted to do for a long time but were scared of.
Go for free fall, mountaineering, scuba diving, paragliding, bungee jumping or whatever you think that falls into "Fear" category.
Let's face it. You have always wished to do all those stuff. But you have been scared.
Or you are just lazy.
You are fine with just sitting on your butt and reading articles on the Internet.
Make a plan. Do it. Just do it!
You may also like reading this article in details.
Since there would be much time or adventure left in your life, it's the right time to have a one in a lifetime experience.
Read this for ultimate motivation.
5. Learn A New Skill:
Even when it seems too late you can always learn something.
Be it a language, sports, music, art or anything. Anything where your bones or balls are not at stake!
What skill you always wished to learn? Find them, write them down. And Do it! (Shia Labeouf again)
This will refresh and enhance your memory and learning capabilities.
It will be a major morale booster at this point in life.
Learning a new language is especially important as it can help you in your career, traveling or study abroad.
6. Save And Invest:
Make money your new best friend.
Spend what is left from your savings i.e. you save a certain amount of your earnings and then spend the rest rather than save what is left of your income per month.
These savings in shares, bonds, property, gold, whatever will provide you cushion on a raining day in coming years of your life.
Try to make budgets and live accordingly to it.
7. Befriend An Older Person:
Becoming friends with an older person is always a delight. You will learn a lot from their experience and will get wise advice.
Learning wisdom from older friends can be helpful in taking decisions in career, love, relationships, and life in general.
With only age mates around comes a lot of drama sometimes.
8. Volunteer For Charities:
Depending on your time schedule, try to join charities with different causes as it gives insight into various issues surrounding individuals.
9. Buy Something You Always Wished to Have:
I know this point contradicts with saving money one, but it's a one-time thing. Spend this once and get back to the saving part.
Although you may not afford the high-end designer brands but go for some things that you always desired and wanted to have.
Be it a pair of shoes, some awesome suit, watch a cool car like Audi, coat, bag, high-tech laptop or whatever.
With coming expenses, you may not be able to make a budget to buy it.
These items will last you a lifetime and not really get out of style.
The feeling you will get with your purchase is also unmatched.
You have a right to pamper yourself that much at least.
10. Throw a Big Birthday Party:
You have a right to party as you are curious about coming years you can connect the dots backward.
Invite all your family, friends, and colleagues to join you in celebrating 30 years of life.
All these people helped you become what you are today.